The company is aware of and underlines the importance of sustainable risk management, which has led to a review of risk factors encompassing all business activities by taking into consideration internal and external factors. This includes assessments of direct and indirect opportunities and their impacts to our operation. The purpose is to enhance the risk management procedures, turn them into part of corporate culture to assure stakeholders when trying to achieve corporate goals and minimize possible losses.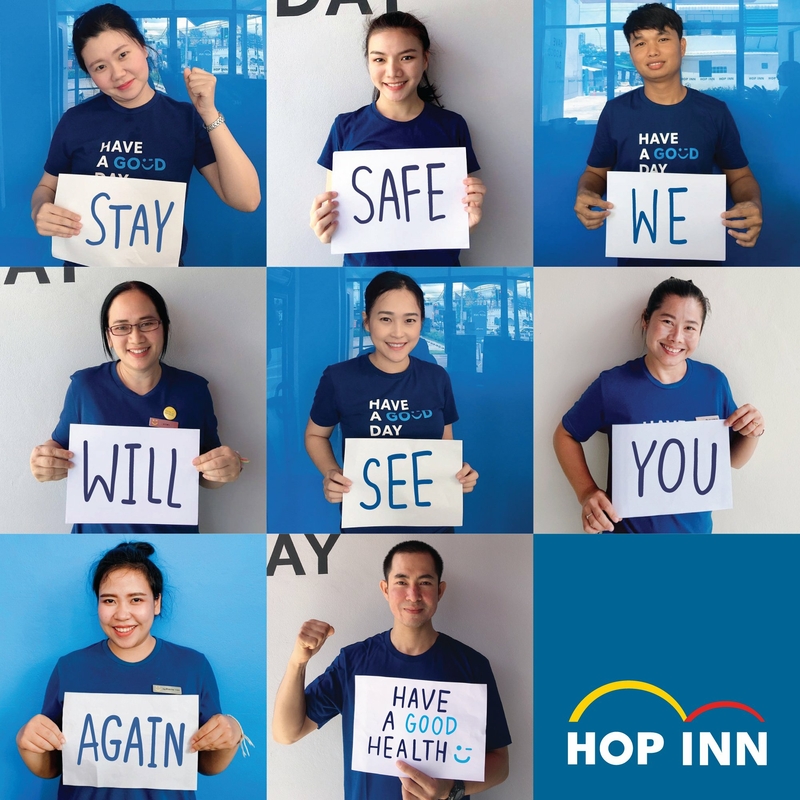 Risk management during the Covid-19 crisis
The Covid-19 pandemic has unleased direct impact to our business. Risk management resulting from the outbreak started in Q1/2020 to respond to immediate situations at the time. A crisis management team was formed under the business risk management plan to manage and implement various measures upon close monitoring.
The crisis management was divided into three periods as follows.
Resolving impacts

The devastating impact of the Covid-19 crisis prompted the company to temporarily close 66 hotels in Thailand from April 1, 2020 and five hotels in the Philippines from March 19, 2020 to relieve short-term impacts. Certain groups of these hotels however resumed their operation in May 2020. The back-to-business operation was done in four phrases as follows.

01

Hop Inn Thailand, As the hotel mainly targeted local customers, they gradually resumed the operation from May 18, 2020 before all 44 branches were in full operation on June 1, 2020.

02

In June 2020, The Erawan Group reopened its hotels in Pattaya and Hua Hin areas, for their main customers were Thais who could travel there by car in relatively short time. Mercure Pattaya Ocean Resort and Ibis Hua Hin resumed their operation on June 12, 2020. Ibis Pattaya saw its door opened on June 26, 2020.

03

In July 2020, Hotels in Bangkok, namely, Grand Hyatt Hotel Bangkok and JW Marriot Bangkok, resumed their operation, initially targeting Thai customers to experience hotel restaurants. In addition, two budget hotels in Bangkok, namely, Ibis Bangkok Sathorn and Ibis Bangkok Riverside, were opened. Holiday Inn Pattaya in the resort town of Pattaya was added on to the opening list.

04

From August 1, 2020 The company reopened the remaining 14 hotels in Thailand and three Hop Inn hotels in the Philippines.
Underlining the importance of liquidity and cashflow management, the group has implemented measures to continue mitigating impacts from Phase 1 of the Covid-19 crisis till at present. This included negotiating with stakeholders to defer payments and expenses, deferring payment of the principal due for repayment with creditor banks and temporarily suspension of all investment plans. The group remained confident to possess enough cashflow and liquidity to operate under the challenge. Taking care of stakeholders was one of the measures in this phrase to minimize impacts they faced from this crisis. Details are as follows.
2. Recovering from impacts

For short-term recovery, we focused on upgrading the cleanliness and safety standards at our hotels starting from the early days of the pandemic. All hotels in Thailand and the Philippines were to comply with the most stringent monitoring and prevention measures as recommended by the government. This was something we gave priority to amidst the intensity of the situation. Measures included social distancing, temperature measurement to screen staff and customers entering the premise, providing alcohol gel and disinfecting and cleaning hotel common areas. However, as hotels gradually resumed operation, the group strengthened hotel safety and hygienic measures by, for example, upgrading disinfection level standards within the hotels, implementing hygienic measures at hotel restaurants and function rooms and enabling e-payment. Right now, all hotels in Thailand have passed the SHA safety hotel standards set by Ministry of Tourism and Sports together with Ministry of Public Health.

The group has focused more on revenues from local customers where online marketing was used to disseminate information together with collaboration with the government sector to help recovering the local tourism industry.

Regarding long-term recovery, we keep monitoring the situation and make ourselves ready whenever the situation is better and when foreign visitors are allowed to re-enter the country.
3. Driving long-term values

The group continues to focus on developing the organization for sustainable growth with agility to adapt to all situations. This is done by enhancing our products and services to respond as much as possible to customer's needs through the all-dimension product development. Staff are encouraged to enhance skills so that they are diverse enough to accommodate rapid business changes, which therefore should lead to lower costs of HR management and increase access to all customers. We also encourage participation and co-existence of all stakeholders in the entire value chain for the sustainable growth of the Thai tourism sector.
Supply Chain Management
The partners are an important stakeholder of The Erawan Group, so we emphasize the significance of their involvement and listen to their feedback continuously. This is achieved through fair business practices, creating opportunities for learning, improving work quality, and enhancing collaborative capabilities. We have established key criteria for classifying important trading partners to effectively assess risks within the business supply chain. Screening and selection criteria have been developed, along with payment policies. Furthermore, a Supplier Code of Conduct has been implemented to promote sustainable coexistence and create a mutually beneficial business environment.
Critical-tier Suppliers
The Erawan Group has established criteria for classifying critical-tier suppliers to assess risks and efficiently manage the business supply chain.
1 The classification is based on Contract value.
We designate suppliers/contractors whose contract value exceeds 15% of the project value as critical-tier suppliers for all projects. This approach has been adopted because the company's projects vary in size and target different business segments. For example, Hop Inn hotel may be a budget hotel, while The Erawan Bangkok is a luxury boutique brand. Therefore, suppliers/contractors whose contract value exceeds 15% of the project value for every project are considered critical-tier suppliers of The Erawan Group.
2 The classification is based on Service.
We operate two main divisions: the Head Office and the Project Development division. operations within these two divisions are of different importance and involve suppliers of various types, with varying contract values. We have categorized suppliers based on the types of services they provide.
Operation & Assessment Suppliers
Project Development Suppliers
Hospitality Suppliers
Regarding Project Development Suppliers, we use the criterion of 15% of the contract value to determine the critical-tier suppliers. While the Operation & Assessment Suppliers depend on the company's annual operations. Criteria such as contract value, transaction volume, and strategic importance are considered to identify critical-tier suppliers.
However, since most of our hotels are managed through management contracts (where the company does not have authority in the management process), franchise agreements, or operated under the company's own brand, specific criteria for critical-tier Hospitality Suppliers have not been established yet. Plans for this categorization are scheduled for the year 2023.
In the year 2022, the company had a total of 2,655 suppliers. There were 476 suppliers excluding the hotel business group, among them, there were 8 critical-tier suppliers, accounting for 1.68% of project and office suppliers (or 0.30% of all suppliers). Further details are as follows:
| Supplier Analysis 2022 | Hotel Hotel business | Business development | Office |
| --- | --- | --- | --- |
| Total suppliers | 2,179 | 124 | 352 |
| Main suppliers | 18 | 22 | 45 |
| Main suppliers critical | - | 8 | - |
| General supplier | 2,161 | 94 | 307 |
| Percentage of suppliers acknowledging the Supplier Code of Conduct | n/a | 77% | n/a |
For other suppliers who do not fall under the criteria of critical-tier suppliers, we categorize them as non-critical tier suppliers.
Critical-tier Suppliers
Supplier's Pre-qualification and Selection Criteria
Quality of Product/ Service
Ability to Produce
Product Quality Audit and Traceability
Quality of Delivery
After Sale Service
Competitive Ability in Terms of Trade Conditions
Reliable Financial
Company's Reputation
ESG framework for sustainable operations
Assessment of Supplier Risks
The company has analysed and ranked the importance of suppliers based on the volume of purchases and the type of services or products procured. These criteria have been used to prioritize the importance of suppliers.
During the process of assessing the risks that may occur within the business supply chain, the company considers various risk factors, including:
Raw Material or Product Sourcing Risk: This refers to products that are scarce, products/services provided by a single supplier, or products/services that cannot be easily substituted.
Strategic Risk: This includes products, materials, or services that are critical to the company's business operations.
Social Risk: This involves suppliers who operate responsibly, prioritize occupational health and safety, and engage in fair employment practices. It also includes suppliers who do not violate human rights or engage in corrupt practices.
Environmental Risk: This includes suppliers who adhere to operational or product standards that are environmentally friendly, such as having experience in green hotel practices, ISO 14001 environmental management certification, or offering eco-products.
Reputation Risk: This pertains to suppliers with a track record or work practices that may negatively impact the company's reputation in the future.
Policy and Credit Terms
The company prioritizes the liquidity and cash flow management of suppliers, giving equal importance to both small and large suppliers without discrimination. It is always mindful that the financial stability of suppliers directly affects their sustainable business operations as well as the long-term sustainability of both the suppliers and the company.
In line with this, we have a policy to define credit terms for suppliers, which ranges from 7 to 60 days. This is based on the payment history provided to suppliers in the past, as indicated by the following statistics.
| | 2019 | 2020 | 2021 | 2022 |
| --- | --- | --- | --- | --- |
| Average Credit Term (day) | 38.44 | 28.82 | 30.72 | 30.90 |
Code of Conduct for Suppliers
Within the group of hotels managed by various brands, there are guidelines for business practices towards suppliers that consider social and environmental dimensions set by the affiliated brand. For instance, Hop Inn Hotel adheres to the guidelines set by the company. Link to https://www.theerawan.com/en/sustainability/sustainable-development-policy
In addition, we place importance on actively combating corruption and collusion within the business supply chain. The Erawan Group has become a member certified by the Thai Private Sector Collective Action Against Corruption (CAC). Furthermore, we have a policy to invite and support all suppliers of the Erawan Group to join CAC or other related networks that work towards anti-corruption and collusion, aiming to build a transparent society free from corruption and collusion.
Voice from Suppliers
Throughout the years, we has been actively developing the capabilities of suppliers and contractors not only in terms of delivering quality construction work but also in fostering their long-term sustainability. we aims to work with high-quality suppliers who can thrive independently and continue collaborating with other companies. In this year, we have conducted surveys to gather feedback from suppliers, receiving beneficial responses that contribute to a fruitful partnership between suppliers and the Erawan Group in the future.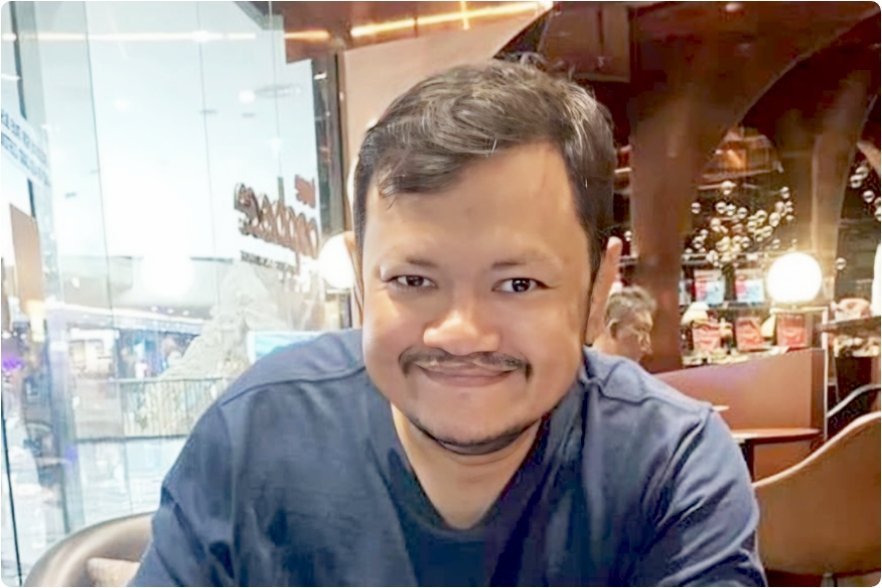 Mr. Suphawat Taneerat
Owner of a company CEO
SMP Management 2018 Co.,Ltd
The Erawan Group is a stable company. there are continuous construction projects and a fast financial system that runs smoothly, making collaboration seamless, and making me want to continuously collaborate.
Mr. Pitawat Thaongprasert
Senior Project Manager
TD Chaichan Co.,Ltd.
Collaborating with the Erawan Group allows companies to expand and enhance their portfolio. We have opportunities to secure projects with other listed company. Additionally, the regular assignment of tasks enhances the skills of employees, more efficient, and streamlines workflow management.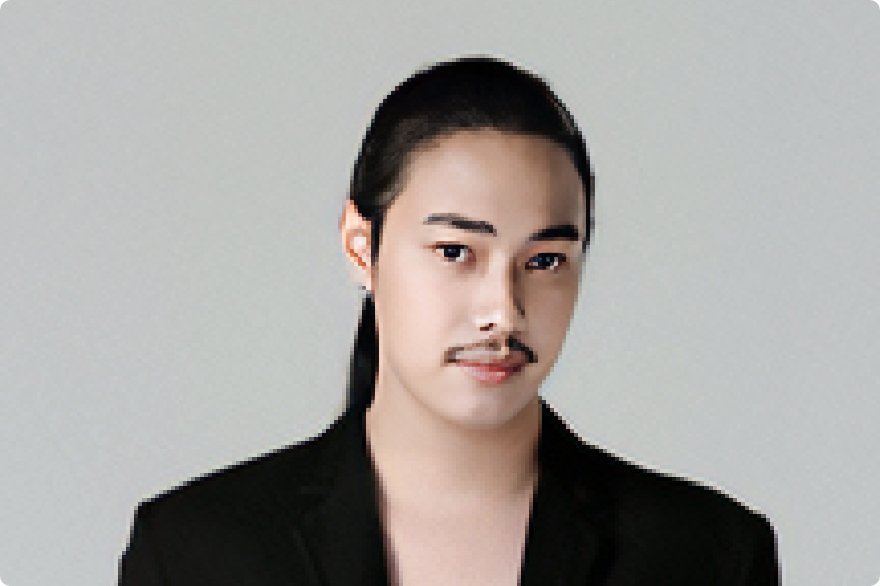 Mr. Angkan Junpoang
Consult Manager Contract
Erawan Hop Inn Co.,Ltd.
The Erawan Group has provided opportunities for learning and development, even for those without prior experience in Construction Management. This has allowed individuals to acquire skills in construction project management and improve their negotiation abilities with contractors.
Mr. Jongcharoen Jujetthum
Head of Foreman
Gleaowsampun Engineering Co., Ltd
Mr. Piyachai Janchayjangsiri
General Manager
Wealth in Earth Construction Co., Ltd
Working on traditional project formats has allowed for process improvement and experimentation with new construction technologies, as well as the ability to address errors in future projects.
Mr. Ruengsak Sukwong
CEO
E Line Engineering Co.,Ltd.
The company was a good financial system. All departments work smoothly together, both at The Erawan Group team and the contractors.
Mr. Sa-ngar Treepongkaruna
CEO
Asia Bedding Co., Ltd.
Our company and employees take great pride in being part of the production and sales processes, as well as providing excellent customer service to guests staying at properties managed by The Erawan Group. We have received numerous compliments from satisfied customers, which is a source of pride for us.
As customers are pivotal to our business, The Erawan Group Plc., commits to nurture and maintain strong relationship with all kinds of customers. The company intends to take care of customers prior to, during and after experiencing services, which encompass hotel rooms, restaurants or other services. Customer's satisfaction survey is carried out at every step of service on a regular basis to make sure that customers are happy. Continued improvement of our services is also our priority, which is done through opinions solicited from customers before being analyzed to better respond to their needs. Service enhancement will be periodically updated to reflect changing consumption behaviors based on the latest trend. For example, attempts are made to apply the same cleanliness and hygiene standards to all types of hotels and the online reservation system has been refined to make it more user-friendly.
Customer's satisfaction development plan
Service innovations
HOP Inn's Chatbot booking system is a service that adds more channels for customers to conveniently make reservations. It also supports branch expansion which is increasing every year. The booking via Chatbot grew 2 times compared to 2021, with the Chatbot efficiency the workload of call center is subside and improving the quality of life of employees.
To further enhance our service quality, every hotel has formats and service standards to comply depending on their brands. These are established by brands that The Erawan Group Plc has signed an agreement or a franchise with. Brand owners usually conduct a quality inspection at least once a year. For Hop Inn hotels, since we own the brand and manage the hotels, we establish a service plan for Hop Inn and conduct training for every Hop Inn staff. We also conduct a quality inspection at least once a year.
Business innovation for social and environmental purposes
Together with EV charging station service providers, The Erawan Group Plc has been installing charging stations at our four hotels in Bangkok and Pattaya. We are confident that these charging stations will help enlarging the EV society in Thailand and reducing the use of fossil fuel. Our hotels continue to minimize the use of one-time plastic materials. This year, most hotels of our group replaced bathroom amenities such as shower gel, shampoo and hand sanitizer previously available in travel-size plastic packaging to bulk refillable bottles instead.
Response to Digital transformation and It Security
The company and its affiliates have established policies and guidelines to maintain the security of information systems, data storage including supportive measures in the event of an emergency as follows;
Prepare to support. The Personal Data Protection Act and the Computer Crime Act, both in terms of training and educating employees and install the software system to protect corporate data and relevant stakeholders
Study tools and methods for managing, monitoring, and analyzing cybersecurity systems.
Conduct a phishing mail test to make employees aware of email usage.
Educate employees to be aware of various threats via email, intranet, and social media by giving examples of cybersecurity cases from time to time to prevent potential risks.
Prepare a 5-year plan on information technology to support the changes and growth of the company.
Optimize the ERP program to support the use of new browsers instead of the original browsers that manufacturers will stop supporting in 2022, which will cause program vulnerabilities.
Optimize the Windows operating system to support Active Directory and Security by Azure AD.